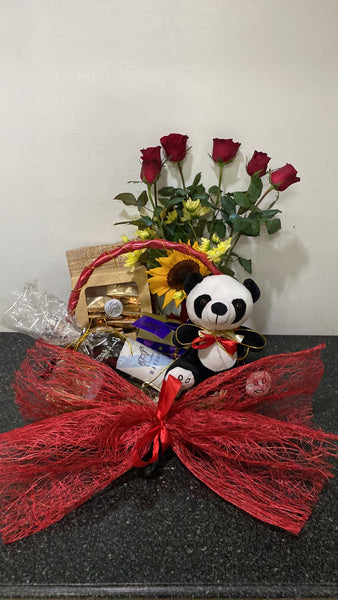 HO HO HO Christmas Basket !
HO HO H O CHRISTMAS BASKET : FOOD FOR THE GODS (PREMIUM HOMEMADE INGREDIENTS) WINE. FERRERO CHOCOLATES, FLOWERS ,STUFFED BLACK AND WHITE KOALA BEAR WITH VINTAGE RAW ENVELOPE
OR FRUITS PACKAGE INSTEAD OF FOOD FOR THE GODS PACKAGE NAMELY PAPAYA, APPLE , ORANGE, LEMON , GRAPES , CHICO  !!
NOTE
We reserve the right to substitute flowers that are not in season, likewise we also reserve the right for artistic variation of flower arrangements depicted in the photos.