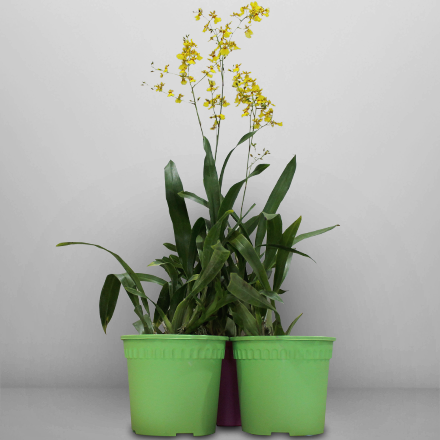 Three pots of dancing lady
Three pots of dancing lady, a vibrant and beautiful blooming plants boasts fresh flowers. Exquisite contrast and natural beauty makes this piece a truly special gift for Mother.
NOTE
We reserve the right to substitute flowers that are not in season, likewise we also reserve the right for artistic variation of flower arrangements depicted in the photos.